First Time Home Buyer Federal Incentives Announcement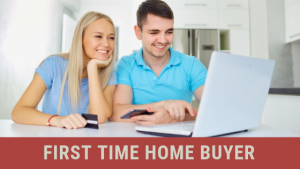 A First Time Home Buyer, wanting to Purchase of a Home in the Toronto Region can be a stressful event. You will want to ensure you make the right investment decision for you. The most significant challenge for most First Time Home Buyers is the task of saving for a downpayment.
First Time Home Buyer Step -1
Is to establish how much mortgage you are able to qualify for.   A mortgage broker or lender will look at your income. They will also review your debts, your downpayment, and your credit history.  Pre-qualifying will help you know what price range of homes you should be targeting in your search. It allows you to focus your house hunting efforts on what you can afford. It eliminates the risk and uncertainty of financing once you find your perfect home. However, you will not get a lender's written guarantee until you have a specific property for them to review and approve. So as a First Time Home Buyer it is highly advisable to ensure you include a fiance conditional approval clause in every home offer you make
Currently, as a  First Time Home Buyer, you may qualify for the New Federal First Time Buyer Incentive Program in order to help you enter the York Region or South Simcoe Real Estate Market.
Proposed Program Requirements:
* Households with incomes less than $120,000 may qualify to receive 5-10% incentive.
* Homebuyers must have a minimum downpayment of at least 5%
* The CMHC Loan will be capped at $480,000
To help you better understand these requirements. If you purchase a condo for $400,000 and you have  5% down payment ($20,000) and then you may be qualified for a 5% incentive towards your end mortgage which would then decrease your end mortgage of $360,000.
Also if you have a Registered Retirement Savings Plan (RRSP), you can consider a Home Buyers' Plan (HBP) which will allow up to $35,000 tax-free in a single calendar year. Note: You will need to be able to replace it within a 15 year period.
These are just a couple of facts to help you with the purchase of Your First Home.